In addition to telephone consultation, NC-PAL provides the following resources for health care providers and practices.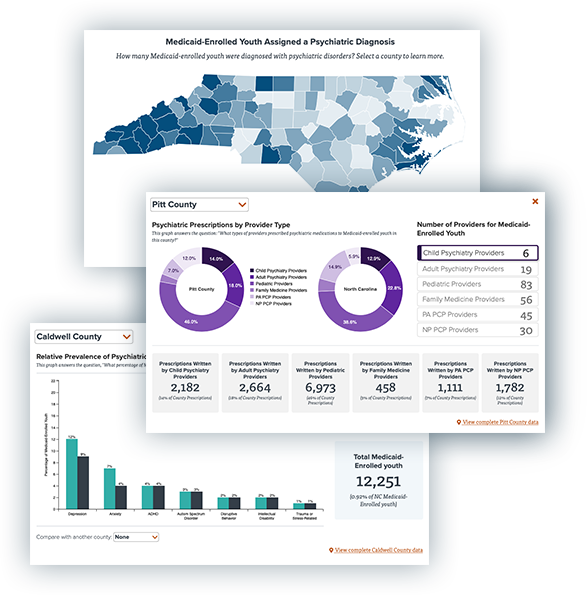 NC Youth Mental Health Care Dashboard
Our primary goal is to improve behavioral health care for youth across North Carolina. We created a series of maps and tables to share this vital information with you to achieve this goal.
Explore the dashboard for insights into diagnoses, treatments, and prescriptions North Carolina youth receive and the providers who treat them.
NC-PAL Webinars & Information
Webinars on screening, diagnosing, treating and managing the behavioral health of pediatric and perinatal patients.
NC-PAL Newsletters
Our monthly newsletters cover behavioral health topics and how they impact families, offer provider-focused wellness activities, and introduce you to members of our team.
Upcoming Events
A calendar of upcoming in-person and virtual professional development opportunities available across organizations and institutions.
Continuing Education
No-cost, high-quality, behavioral health training for primary care providers and residents.
Mental Health Care Guides
Practical, easy-to-read manuals for providers on how to recognize, assess and address behavioral health issues.
Screening Forms
Assessments to help determine your client's behavioral health concerns and severity.
---