NC-PAL promotes equity in behavioral health for North Carolina's children, youth and families.
We provide mental health consultation and education to North Carolina clinical and social service providers—building their mental health knowledge and capacity.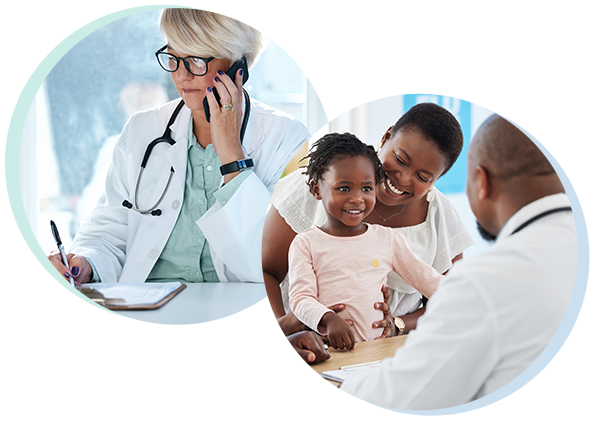 Are you a provider looking for a pediatric or perinatal mental health consultation?
Our free NC-PAL telephone consultation line can help!
NC-PAL is not an emergency line.
How does it work?

A provider has a question about pediatric or perinatal mental health
They call the NC-PAL access line: (919) 681-2909

Our behavioral health experts respond to questions about resources, diagnosis and treatment
Call (919) 681-2909 to speak with us!
Available Monday–Friday, 8 a.m. to 5 p.m.
Build Your Knowledge with NC-PAL
Continuing Education
NC-PAL is pleased to offer REACH PPP—a nationally recognized mental health training program—to primary care providers in North Carolina at no cost to participants!
Participants learn not only to diagnose and treat patients, but also to refer families to appropriate supports such as cognitive behavioral therapy. You'll leave the training with tools you can use immediately.