Our team of behavioral health consultants, psychiatrists, mental health specialists, and program support staff are here to help you! Check out the bios of our team members below to learn a little more about whom you might speak to when you call. You can get acquainted with the Perinatal Psychiatry team at NC MATTERS.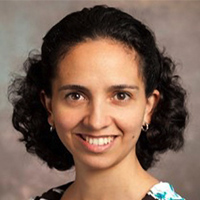 Dr. Diaz Stransky obtained her medical degree in Mexico and did a postdoctoral research fellowship at Johns Hopkins/Kennedy Krieger in neurodevelopmental disorders. She trained at Yale in the integrated Adult and Child & Adolescent Psychiatry training program and is passionate about working with parents and providers to improve maternal and pediatric mental health. As a part of the NC-PAL team, Dr. Diaz-Stransky provides psychiatric consultation to callers and helps develop educational materials for pediatric and perinatal providers across the state. When she's not providing care to patients, she's sharpening her skills as a black belt and getting to know her new home state of NC.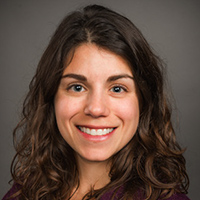 Dr. Manning is board certified in pediatrics, adult psychiatry and child and adolescent psychiatry. She is an assistant professor at Duke University where she works on the inpatient consultation and liaison child psychiatry service at Duke Children's Hospital as well as in the outpatient setting serving patients with complex medical and psychiatric needs. Dr. Manning's research interests include harnessing the power of peer mentorship to improve adherence and outcomes for adolescents and young adults living with chronic illness. As a child psychiatrist who answers your calls for NC PAL, Dr. Manning is passionate about improving PCP competence and confidence in addressing mental health issues. She is one of Duke's the REACH faculty and developed the Be ExPeRT program (Behavioral Health Expansion in Pediatric Residency Training).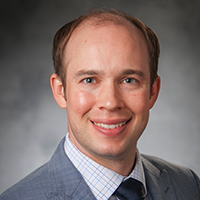 Dr. Copeland did his adult and child psychiatry training at UNC and came to Duke in 2017 to join the Duke Center for Autism and Brain Development and the NC-PAL team.  He continues to work with many patients that have autism and intellectual and developmental disabilities and has grown his involvement in other integrated care programs that support primary care in managing mental health.  In addition to his clinical work, Dr. Copeland is also involved in supporting North Carolinians with mental illness through local and state advocacy. Outside of work, his world revolves around his two young daughters.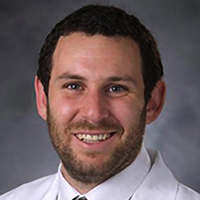 Gary Maslow, MD is an Assistant Professor, Medical Director of the Duke Integrated Pediatric Mental Health Clinical Practice Unit, and Co-Chief of Duke's Division of Child and Family Mental Health & Developmental Neuroscience. Dr. Maslow is also the director of the North Carolina Psychiatry Access Line (NC-PAL: Pediatrics). In his free time, he enjoys the outdoors and spending time with his family.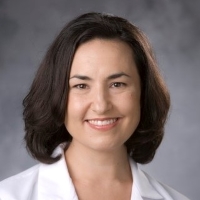 Dr. Heilbron is a licensed psychologist trained in child, adolescent, and adult assessment and treatment. She started her career in teaching and became interested in how to most effectively help children who are coping with trauma and adversity. After several years of working in education and for several community-based agencies, she moved to Chapel Hill from Toronto to pursue advanced training in clinical psychology. She joined the faculty at Duke in 2010 and has been involved in clinical practice, as well as a variety of research and teaching activities, including NC-PAL. In her spare time, she enjoys hockey, traveling, and visiting family in the Great White North.
Kristen

Stefureac
,
MSW, LCSW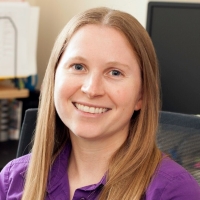 Kristen Stefureac, MSW, LCSW is a social worker and the Director of Access & Telehealth Services for the Duke Department of Psychiatry and Behavioral Sciences. She earned her Master of Social Work degree from the University of North Carolina at Chapel Hill. Her professional interests include improving access to pediatric mental health care and optimizing systems navigation. In her spare time, Kristen loves playing with her toddler and visiting Disney!
Nicole

Kneisler
,
MSW, LCSW-A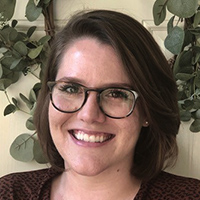 Nicole joins NC-PAL from Northern Virginia with a background in service coordination, trauma and acquired brain injuries. She enjoys putting her skills to good use as a Behavioral Health Consultant on the NC-PAL team. She earned her Master of Social Work degree from the University of Southern California and is passionate about working with children with disabilities and their families. As a recent transplant, she has enjoyed exploring North Carolina and also likes to read and paint in her free time.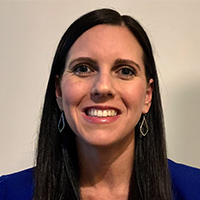 Dr. French obtained her PhD in Clinical Psychology from American University. She is currently a Clinical Associate at Duke University Medical Center where she provides clinical services to youth and their families and is involved in several research projects within the university. Dr. French's research interests include the evaluation of early childhood mental health interventions and pediatric mental health initiatives aimed at decreasing health disparities and improving access to care. Within NC-PAL, she supports program evaluation efforts for both the pediatric and perinatal projects. For fun, she enjoys hiking with her two dogs.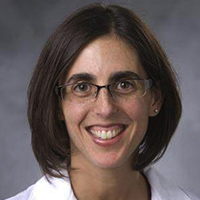 Dr. Davis is a clinical psychologist who completed her doctoral training at the University of Massachusetts Boston. She subsequently returned home to North Carolina, where she finished her training through a predoctoral internship and postdoctoral fellowship at UNC Chapel Hill. Dr. Davis' clinical and research interests include supporting families and children with developmental and mental health disorders. As a member of the NC-PAL team, Dr. Davis supports data collection on program implementation, with the goal of helping sustain and grow the NC-PAL program. She enjoys hitting the trails for hikes with her family, and prioritizes chocolate chip cookies whenever possible.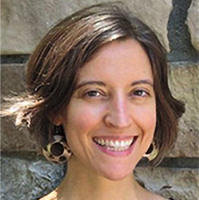 Kendra Lopes Rosa received her master's in public health in Maternal and Child Health from UNC Chapel Hill Gillings School of Global Public Health. Kendra is the Director of Clinical Administration and Outreach for the Department of Psychiatry and Behavioral Sciences at Duke University Medical Center, and a Program Manager for NC-PAL, with leadership in the areas of contracting, budgeting, and staffing. She helps the team bring our big ideas to fruition! When not glued to her computer, she enjoys playing with her two small children and seeking opportunities for quiet time.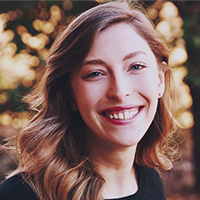 Chelsea is a native of North Carolina and an avid basketball and football fan (Go Duke!). She obtained her master's in public health in Health Behavior from UNC Chapel Hill Gillings School of Global Public Health in 2019, and joined the NC-PAL team shortly after. Chelsea's professional interests include the intersection of chronic disease and mental health, as well as access to mental health care in rural communities. As a Program Manager for NC-PAL, Chelsea is focused on program development and sustainability.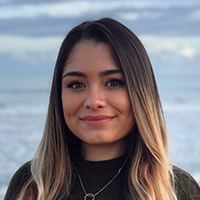 Paulina graduated from UNC Chapel Hill in the spring of 2019 with a bachelor's degree in Psychology. She works in the division of Child & Family Mental Health & Community Psychiatry as a co-administrator, and with NC-PAL as a program coordinator. Her professional interests are largely centered on Latinx immigrant mental health in the triangle area. On the NC-PAL team, she supports initiatives related to data, communications, and logistics. In her free time, Paulina enjoys hiking with her dog and taking road trips to the beach.