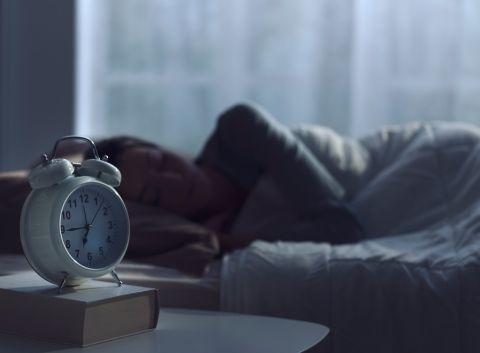 Pediatric patients facing reduced sleep exhibit symptoms such as the inability to concentrate, hyperactivity, impulsivity, moodiness, and irritability. These kids can be mistaken for having ADHD and the symptoms of sleep disruption can also cause school issues for children of all ages (e.g., tardiness and poor performance). Behavioral interventions should be offered as initial treatment before medications, and includes educating the patient and family around sleep hygiene and relaxation techniques. 
Here are a few things to consider when treating sleep issues in pediatric patients:  
 
Engaging with families: Acknowledge the stress and strain that the patient's sleep disturbance may have caused. Select solutions that fit in their lifestyle, make small changes at a time, and remind family members that consistency and patience is essential.  

Behavioral Interventions: Click HERE for guidelines around pediatric sleep hygiene. Sleep meditations may also be helpful, and can be found on Youtube or in the form of apps such as Headspace for Kids.  

Medications: Medication should not be the first treatment choice and should be used in conjunction with behavioral techniques. Click HERE to learn more about the pharmacologic treatment of pediatric insomnia, or call NC-PAL to learn if medication might be right for your patient.