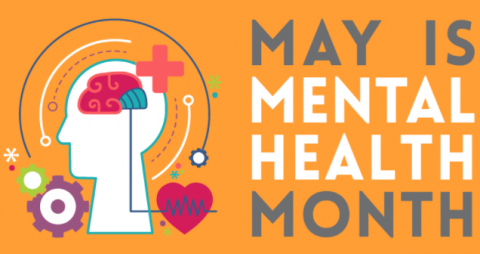 May is a time to raise awareness of those living with mental or behavioral health issues and to reduce the stigma around mental illness. The added stress of the COVID-19 pandemic has touched the mental health of people of all ages, making this awareness month more important now than ever. 
NAMI's "You Are Not Alone" campaign features a number of personal stories to increase awareness and help individuals feel less alone in their mental health journeys. 
Additionally, Mental Health America's "Tools 2 Thrive" campaign provides practical factsheets in English and Spanish that individuals can use to improve their mental health and increase their resiliency regardless of their personal situation.  
An estimated 1 in 6 children ages 6-17 have a treatable mental illness, yet an estimated half of children go untreated. Screening in pediatric and primary care settings is a crucial tool to help address this gap. Helping Give Away Psychological Science (HGAPS) is a free resource featuring a patient and clinician facing assessment center with online survey versions of common pediatric/adolescent screening tools.